Families from around the country choose to spend their vacation time in the lovely state of Tennessee with a focus on the mountain resort cities of Gatlinburg and Pigeon Forge. With the stunning Great Smoky Mountains providing the backdrop to gorgeous sights and exciting activities, you will want to be sure to have these four essential Smoky Mountain maps with you to help ensure that you don't miss a thing:
1. Great Smoky Mountains National Park Map
Encompassing more than 500,000 acres of land, the Great Smoky Mountains National Park
is literally a lot of ground to cover with much to see and do. There's good reason this is America's most-visited national park, and your map will help you find your way to all it has to offer.Our map contains a thorough guide to the best trails, campgrounds, roads, observation towers, shelters, picnic areas and much more.
For more information about things to do in the Smokies, visit the official Great Smoky Mountains National Park website: https://www.nps.gov/grsm/index.htm
Cades Cove is the most popular spot in the entire park for nature lovers to catch a glimpse of wildlife such as turkeys, white-tailed deer, black bears, groundhogs and coyotes. There are also many well-preserved homesteads from early settlers for visitors to explore. This map will help you find the primitive church, waterfalls, cabins, trails and the main loop.
3. Roaring Fork Motor Nature Trail Map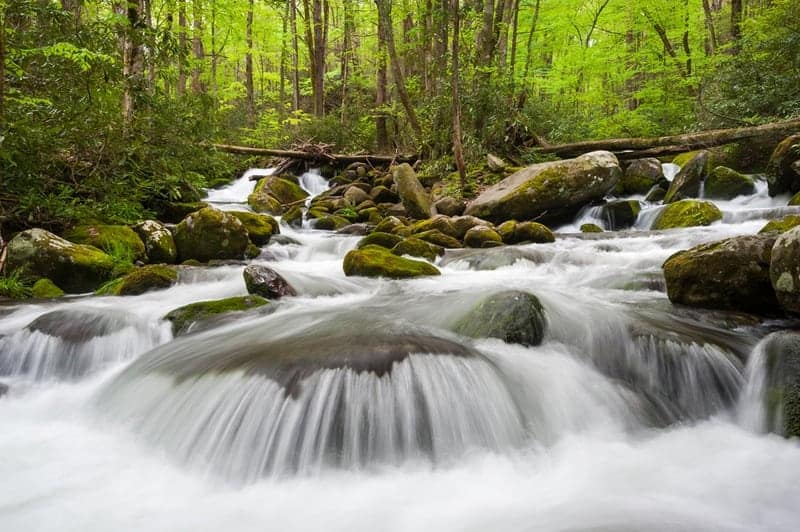 You will enjoy a ride along this six-mile loop with plenty of opportunities to stop and explore the many historical buildings along the Roaring Fork Motor Nature Trail. The large and fast moving mountain streams are truly spectacular. With this map, you won't miss any of the gorgeous waterfalls or fun walking trails.
This map is dedicated to helping you find all the trails available within the park. Whether you want to drive, hike, bike or even horseback ride, you are sure to find the perfect trails for you and your family.
For a convenient print version of these Smoky Mountain maps and lots of great area discounts, you can request our free Smoky Mountain coupon book!