Whether you're down for a good scare or like to collect your treats and go, we've compiled a list of 5 ways to celebrate Halloween in the Smokies. We hate to break it to you, but we've done the easy part of making the list. The hard part for you will be choosing which one to do first!
Ripley's Fright Nights 
Starting off strong with a crowd favorite is Ripley's Fright Nights. Throughout the entire month of October, Ripley's Haunted Adventure will be hosting its annual Fright Nights show. This year's theme is G&S BED DEAD & BREAKFAST: "The place everyone is dying to stay!" 
Ripley's has a history of going all out, so beware, Fright Night is not for the faint of heart. Prepare for a night of screams, laughter, and fun (if you dare!).
Dollywood LumiNights 

Come one, come all! Dollywood LumiNights is the biggest event of the Fall! Presented by Humana, the Dollywood Harvest Festival runs from September 22nd through November 4th.
If tricks aren't your thing but you're all about treats, we can't think of anything sweeter than this event. Experience the beauty of the Smokies as the park comes alive with the colors, smells, and flavors of the season. Once the sun goes down, that's when the real fun begins. Presented by Covenant Health, the award-winning Great Pumpkin LumiNights illuminates the sky with the flicking glow of over 12,000 pumpkins.
Halloween at The Island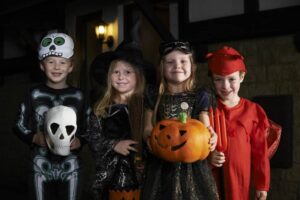 Looking for a fun, safe, family-friendly way to spend the spooky season this year?
Skip the neighborhood this year and elevate your kids' Halloween experience by joining the fun of Trick-or-Treating at The Island in Pigeon Forge! There's no shortage of memories to be made.
We can assure you, you and your family will have a blast goblin' candy all evening long!
Anakeesta's Bear-Varian Fall Festival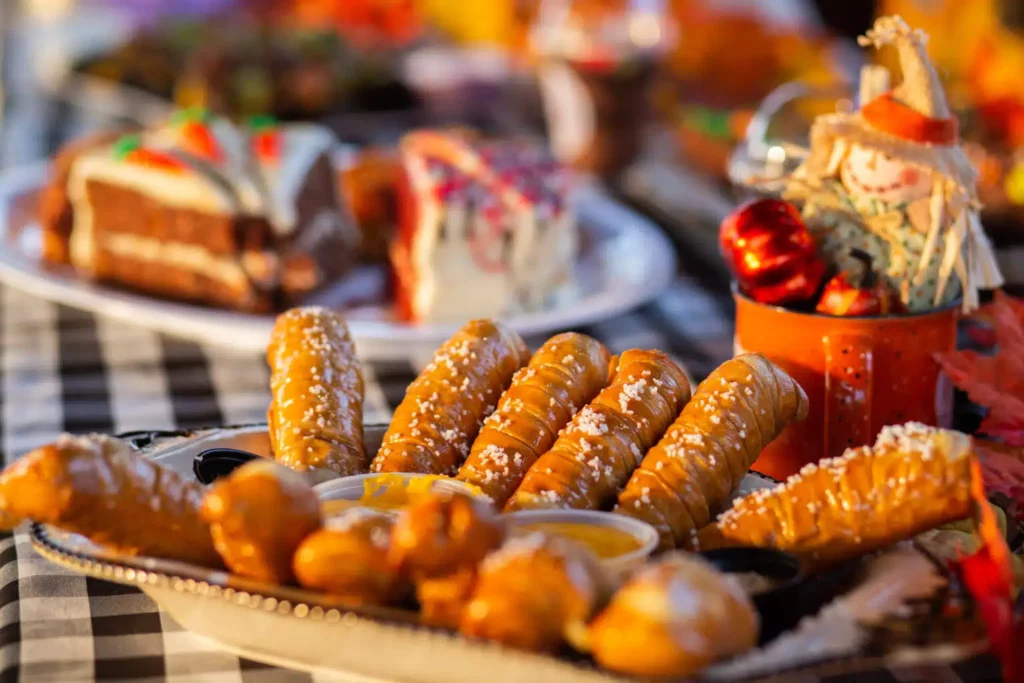 If you'd prefer to skip the trick-or-treat scare scene all together, we understand.
Anakeesta wraps up its Bear-Varian Fall Festival on October 31st, meaning you'll be able to soak up the rest of the autumn fun before the park shifts gears to welcome winter.
If you're of age, for an additional add-on you can sample drink specials from several local and regional craft breweries. The park has partnered with four fantastic local breweries to bring a one-of-a-kind beer sampling experience to the Smoky Mountains including Gypsy Circus, Blackhorse Brewing, Tailgate Brewery, Highland Brewing, and Blackberry Farms.
What's a drink without some carbs? According to their website, you can "try a Pork Schnitzel with brussels and smashed potatoes at Cliff Top Restaurant, a GIANT Turkey Leg from Smokehouse Bar and Grill, Soft Pretzels at the Watering Can, Bratwurst and Kraut at Kephart Café, or indulge in sweet German Chocolate Cake Funnel Fries."
If you choose to attend, save us a bite!
Rocky Top Mountain Coaster's Coasts & Goblins 
If you like a little extra adrenaline rush, Rocky Top Mountain Coaster is hosting their annual Rocky Top Mountain Coaster Coasts and Goblins, and it's one event you won't want to miss!
As if being the longest alpine coaster in East Tennessee wasn't already enough–with over nine minutes of fun!–during this Halloween weekend, the track is lit with lights and things that go bump in the night!
You'll be outrunning ghosts, goblins, and ghouls, so you're in for a scary good time!