The First Week of May is Teacher Appreciation Week, and the Smokies are celebrating!
During Teacher Appreciation Week, we honor and acknowledge the tireless efforts of our educators. It's important to recognize the significant impact they have on the lives of their students, as they play a vital role in shaping young minds and helping them reach their full potential. Teachers work hard to create engaging lesson plans, offer support and guidance, and create a positive learning environment for their students.
This week provides an opportunity for students, parents, and communities to express their gratitude and appreciation for the hard work that teachers do every day.
Both Alcatraz East Crime Museum and WonderWorks are celebrating our teachers and higher education through the month of May. Alcatraz East will be offering teachers free admission to the museum through Jun 11, 2023. 
Alcatraz East
Alcatraz East promises to be such a good time that it should be a crime! Upon arrival, guests will embark on a unique journey as they dive into the history of American crime, crime-solving, and our justice system. Through both interactive exhibits and original artifacts that the museum has on deck, Alcatraz East is an entertaining and educational experience for everyone!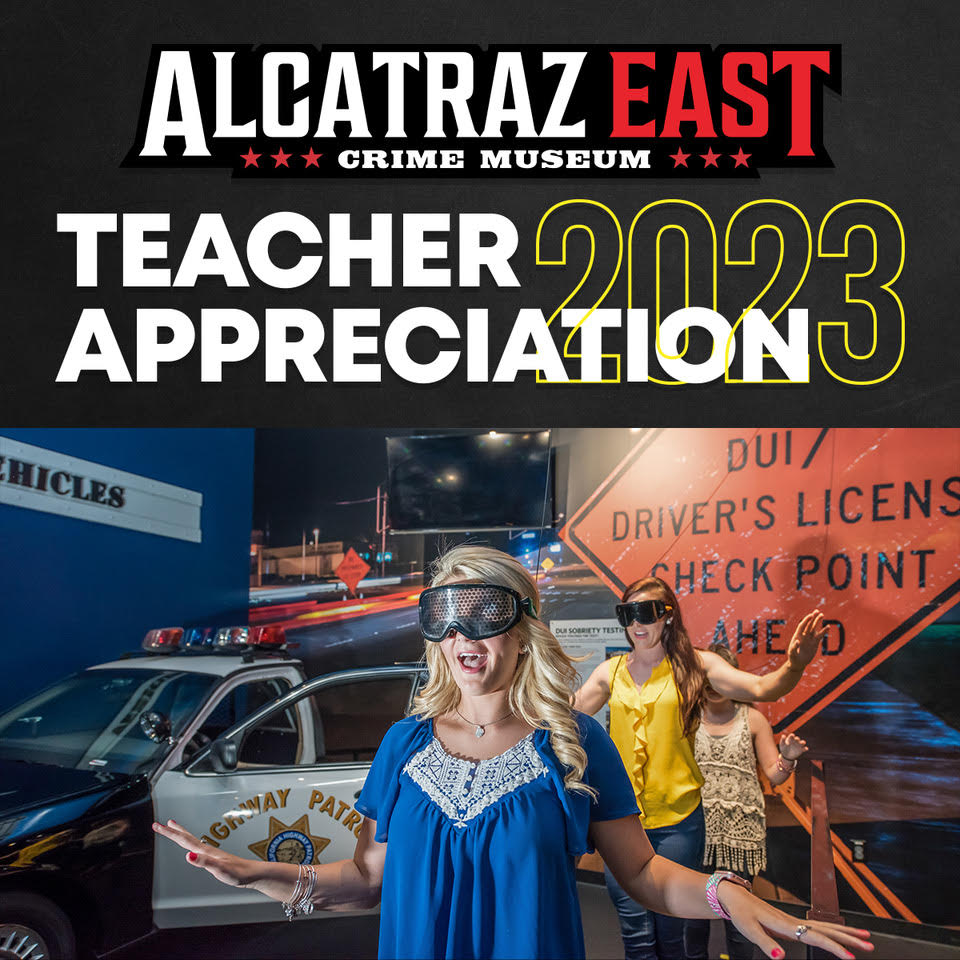 "We love our educators and want to give them a chance to explore all the museum has to offer," says Lauren Mack, sales manager for Alcatraz East Crime Museum. "We are thankful for all that teachers and support staff do for our students, and we want to give them a chance to have fun before school is over."
There are over 100 thrilling exhibits (some temporary, so act fast!) at the museum, including some famous items on display that you may recognize. For example, items include the white Bronco from the O.J. Simpson case and Ted Bundy's famous Beetle. Alcatraz East also offers a Junior Detective program and special activities for kids so that there is fun to be had for the whole family.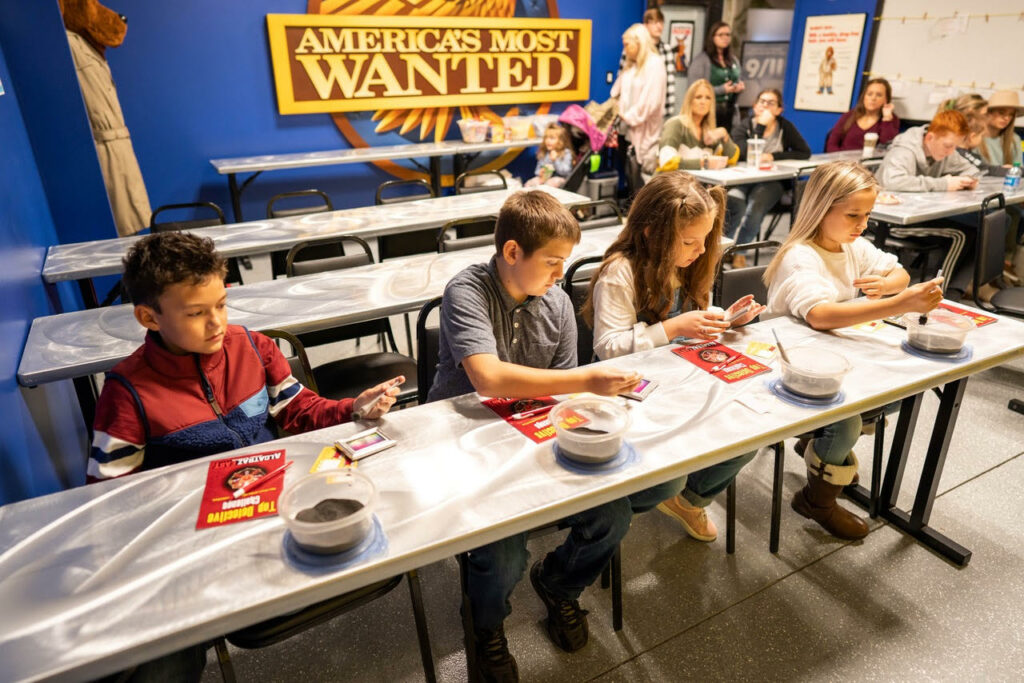 Alcatraz East is constantly expanding its educational offerings. Currently, they are focused on more lab additions, educational programs, and group field trip opportunities for today's youth. They are also actively expanding their scouting programs and will be placing a more significant emphasis on science, technology, engineering, math (STEM), and law enforcement as they work with various career professionals in the industry to help engage students.
"We look forward to seeing many teachers and support staff visiting us this May," added Mack. "There is a lot to see and explore!"
WonderWorks
WonderWorks prides itself on being a science-focused indoor amusement park that combines education and entertainment, and we pride ourselves on boasting that any time spent at WonderWorks is bound to be a GREAT time!
With more than 100 hands-on exhibits, there is something extraordinary and challenging for all ages to experience. Guests can expect to feel the power of 71 MPH hurricane-strong winds in the Hurricane Shack, experience zero gravity in the Astronaut Training Gyro, and even lie on the Bed of Nails!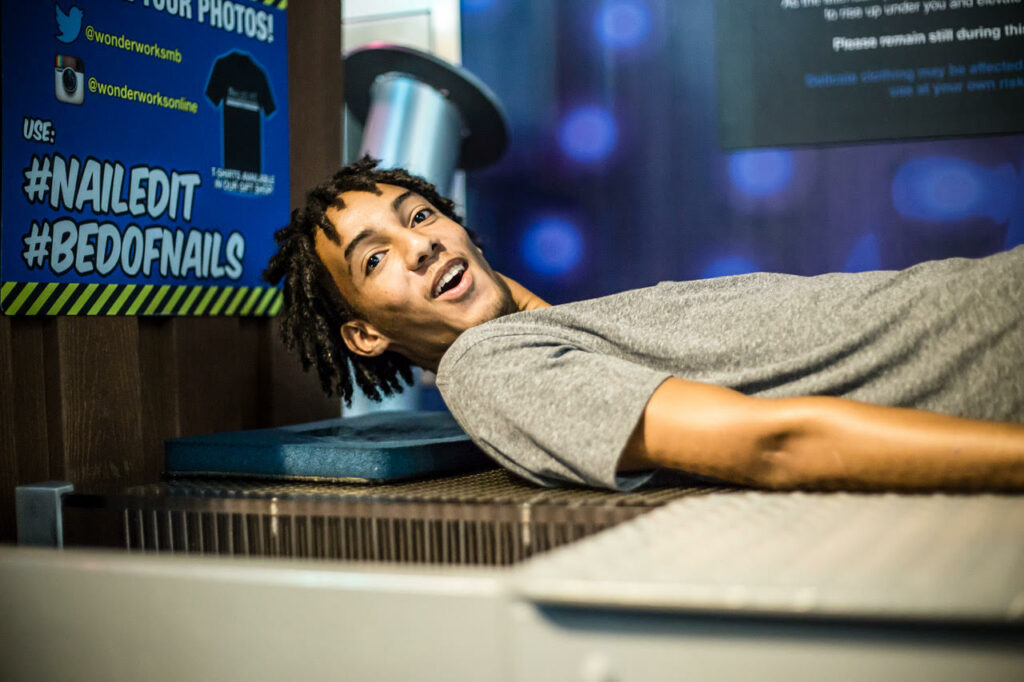 During College Decision Week, which runs May 1-7, 2023, WonderWorks is offering college-bound kids buy one, get one free (BOGO) tickets.
"We're excited to kick off our inaugural College Decision Week promo as a way to congratulate our local high school seniors as they choose their colleges!" says Joe Baumgartner, general manager at WonderWorks Pigeon Forge. "Come celebrate this exciting milestone in your educational career with this awesome BOGO deal."
In addition to College Decision Week, WonderWorks is offering special ticket deals for hard-working teachers with programs meant to celebrate and commemorate the importance of education. They are offering free admission for all teachers and school support staff during their annual Teacher Appreciation Days.
"We love our local teachers here at WonderWorks! Teacher Appreciation Days are some of our favorite events to host because we get to say thank you to all the amazing educators throughout Tennessee and in our neighboring states," added Kerensa Archer, education sales manager at WonderWorks Pigeon Forge.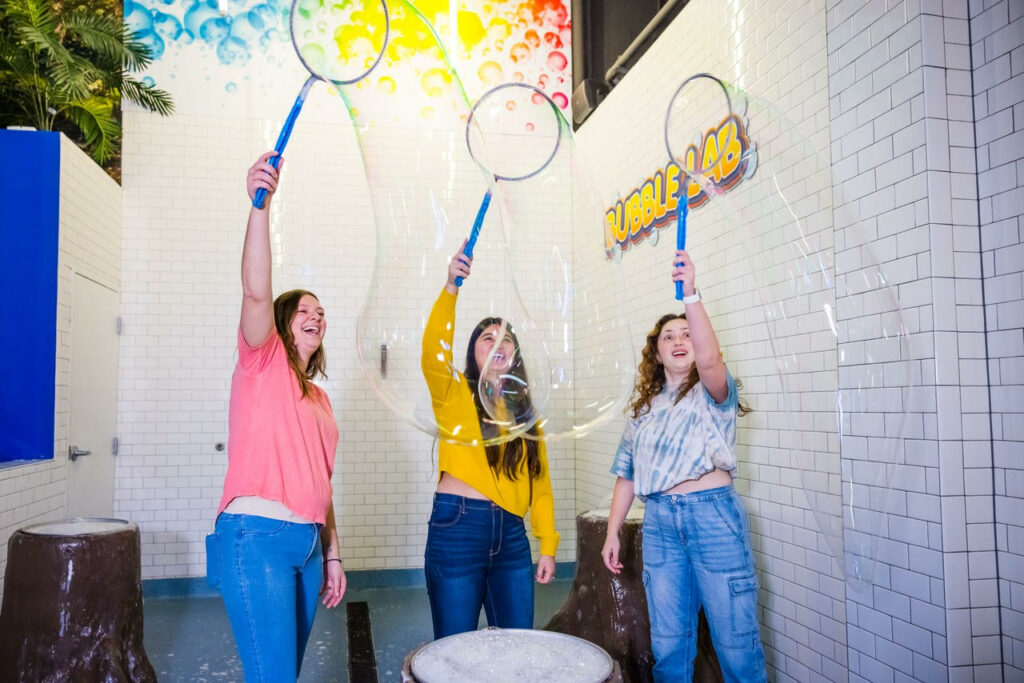 There's still time to take part in these great offers!
To redeem the special rate at WonderWorks, students must show their college acceptance letter at the ticket counter. For a little extra fun, students are also invited to show their school pride by donning spirit wear for the school of their choice. Take Note! For Teacher Appreciation Week, teachers and support staff must pre-register online for the event to receive free admission and discount tickets for guests of their choosing.
For Alcatraz East, once teachers and support staff register online, they will be given a voucher to take to the box office. In order to claim the offer, they must show the preregistration voucher and their educational identification or a recent pay stub. To make the day a little extra special, up to four guests can receive 50% off their admission fee.
Note: Alcatraz will also be hosting a Demo Day on Saturday, June 10, 2023, where teachers can experience the CSI Forensic lab for free. Demonstrations will occur at 11 am, 12 pm, and 1 pm. Space is limited, so all guests wishing to attend the Demo Day must pre-register!