The best way to spend your vacation is with your family doing all sorts of new and exciting things. When you stay in Sevierville TN, you have a lot of awesome attractions just waiting to be discovered. With these Sevierville TN attractions coupons, you can easily save money when you visit!
NASCAR Speedpark
NASCAR Speedpark is the perfect place to visit to play putt putt, ride go karts and have all kinds of family fun. With nearly 22 attractions in one spot, you may not even find enough time to visit all of them! This is a great kid friendly attraction that the whole family will love. From bumper cars to kids roller coasters, there will be something everyone in your family will want to do. They offer a great unlimited ride pass that lets you go on all of their rides all day, so if this attraction interests your family then it is a great option.
Rainforest Adventures Discovery Zoo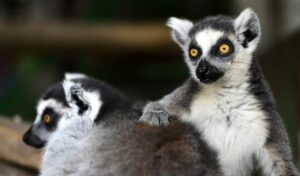 Who wouldn't want to get a bit closer to the cutest animals in the zoo? Well, Rainforest Adventures Discovery Zoo can let you do just that! With a great variety of animals for you to look at, you won't leave this attraction bored. From hedgehogs to lemurs, everyone in your group will find an animal they like here. And they don't just have mammals either. You can see all kinds of lizards, reptiles, birds and amphibians, too!
Ripley's Old MacDonald's Farm Mini Golf
If exotic animals aren't exactly your speed, consider going to Ripley's Old MacDonald's Farm Mini Golf to see some farm animals while you play putt putt. This mini golf course is also right next to the largest outlet mall in the area, so after a fun game of mini golf, you can do a little shopping, and enjoy dinner at one of the great restaurants nearby!
Sevier Air Trampoline Park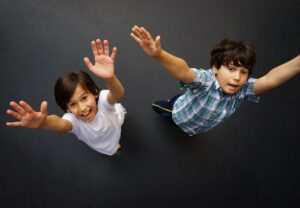 Where can you jump on trampolines and get in a little Ninja Warrior training too? Sevier Air Trampoline Park, of course! You can get an hour long pass or a two hour pass to jump to your heart's content on the different trampolines in this park. You can also do some Ninja Warrior training here thanks to the special course they have set up. You can even play dodgeball with their trampoline dodgeball court. The whole family will get a good workout in, and have fun at the same time!
Wahoo Ziplines
Take the family to a fun, thrilling attraction with Wahoo Ziplines. Visiting these zip lines could be some of the most exciting two hours you've ever spent on vacation. With 6 unique ziplines, you have a lot of options on which ones to ride. The entire family will love zipping through the treetops at speeds up to 40 miles per hour, and they will love the views as well!
Don't forget to take a look at all of the other Sevierville TN attractions coupons we have available, and have a wonderful visit to the Smoky Mountains!