Are you looking for things to do in the Smokies in December? Looking for ways to pad the itinerary as you plan your family holiday vacation? You've come to the right place. At Smoky Mountain Navigator, we make it our mission to make affordable fun a priority. 
Here is our list of some of our favorite things to do in the Smokies in December.
Ober Gatlinburg
Starting out strong is Ober Gatlinburg, where the winter fun never ends. Not only are there countless things to do throughout the month of December, but the fun lasts all year long!
Admittedly there is something special about Ober in December, though. They are home to countless activities and attractions like an alpine slide, mountain coaster, indoor ice skating rink, the amaze n' maze, carousel, kiddie land, scenic chairlift, shopping, dining, a wildlife encounter exhibit and so much more.
Whether you're native to the Smokies or are planning your Christmas vacation to the area, be sure to add Ober Gatlinburg to your list of things to do in the Smokies in December!
Pigeon Forge Snow
While we don't always get snow in December around these parts, that doesn't mean you have to miss out on a classic Griswold-style sledding experience! When you visit Pigeon Forge Snow, you can expect indoor snow tubing and fun in the snow all year round!
Despite the real snow experience, it is always a toasty 60 – 70 degrees, so there is no need to bundle up.
Pigeon Forge Snow is not only fun for the whole family, but safe for all ages and skill levels. Whether your family consists of young children, all adults, or has a few grandparents in the mix, everyone can join in the fun and experience the joy of snow tubing and playing together.
Be sure to add Pigeon Forge Snow to the vacation itinerary! 
Ripley's Aquarium of The Smokies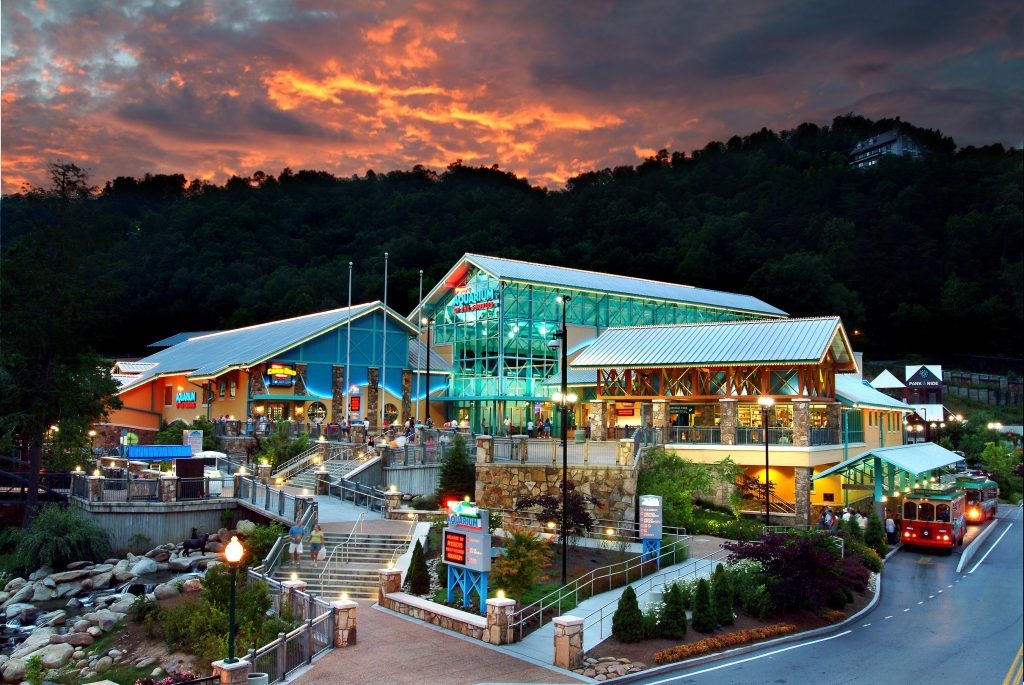 If you're looking for some fun that doesn't involve snow or just want to be out of the winter chill for a bit, before sure to check out Ripley's Aquarium of The Smokies for an unforgettable experience!
With countless marvels and exhibits and sea life, you can spend hours traversing through what we consider one of the best aquariums in the world! According to their website, you can expect 12-foot sharks, a giant sea turtle, thousands of exotic sea creatures, and playful penguins as you enjoy the most spectacular, state-of-the-art underwater tunnels!
Until you can make it to the aquarium yourself, be sure to check out the live webcam of their penguin exhibit! There's no shortage of fun when you're watching these precious penguins devour lunch hour!
If you're still looking for more fun things to do in the Smokies during the month of November, be sure to check us out on social! We share the latest news and happenings of the Smokies so that our followers never miss out on the fun. Follow us on Facebook, Instagram, and TikTok!