If you have been lucky enough to see the beauty of the Smoky Mountains from ground level, just wait until you experience a bird's eye view of the Smokies! There are several fantastic attractions in Pigeon Forge and Gatlinburg where you can rise up high into the sky to enjoy a magnificent aerial view, so bring your camera along for this incredible and unique experience! Here are 3 Smoky Mountain attractions to visit for a bird's eye view of the Smokies:
1. Anakeesta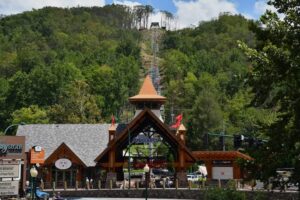 One of the top Smoky Mountain attractions to visit for a bird's eye view of the Smokies is Anakeesta, a mountaintop theme park in Gatlinburg that features several spectacular viewing areas. Your adventure starts with a scenic chair lift ride to the top, or you can opt for a guided ride up aboard one of the Ridge Rambler vehicles! When reaching the peak, simply stroll around to experience the panoramic mountain views and find a perfect location to watch the sunset! Anakeesta is also home to the AnaVista Tower, where you can see as far as Kentucky from downtown Gatlinburg's highest point! The tower features interpretive signs to identify mountain ranges and peaks, as well as two glass panel floors where you can peer directly down into the garden 60 feet below!
2. The Great Smoky Mountain Wheel
The Great Smoky Mountain Wheel is not your typical carnival Ferris wheel, but a 200-foot-tall attraction that is the centerpiece to The Island in Pigeon Forge! As one of the tallest attractions in the southeast, this scenic ride features comfortable all glass gondolas so you can easily snap some fantastic photos in every direction. Each of the gondolas can accommodate up to 8 guests, so be sure to bring your family and friends along for this special experience! The Great Smoky Mountain Wheel is open both during the daytime and at night, so purchase a combo ticket to see the spectacular scenery during the daylight hours and then return at night to see the stunning lights shine below at The Island.
3. Ober Gatlinburg Tramway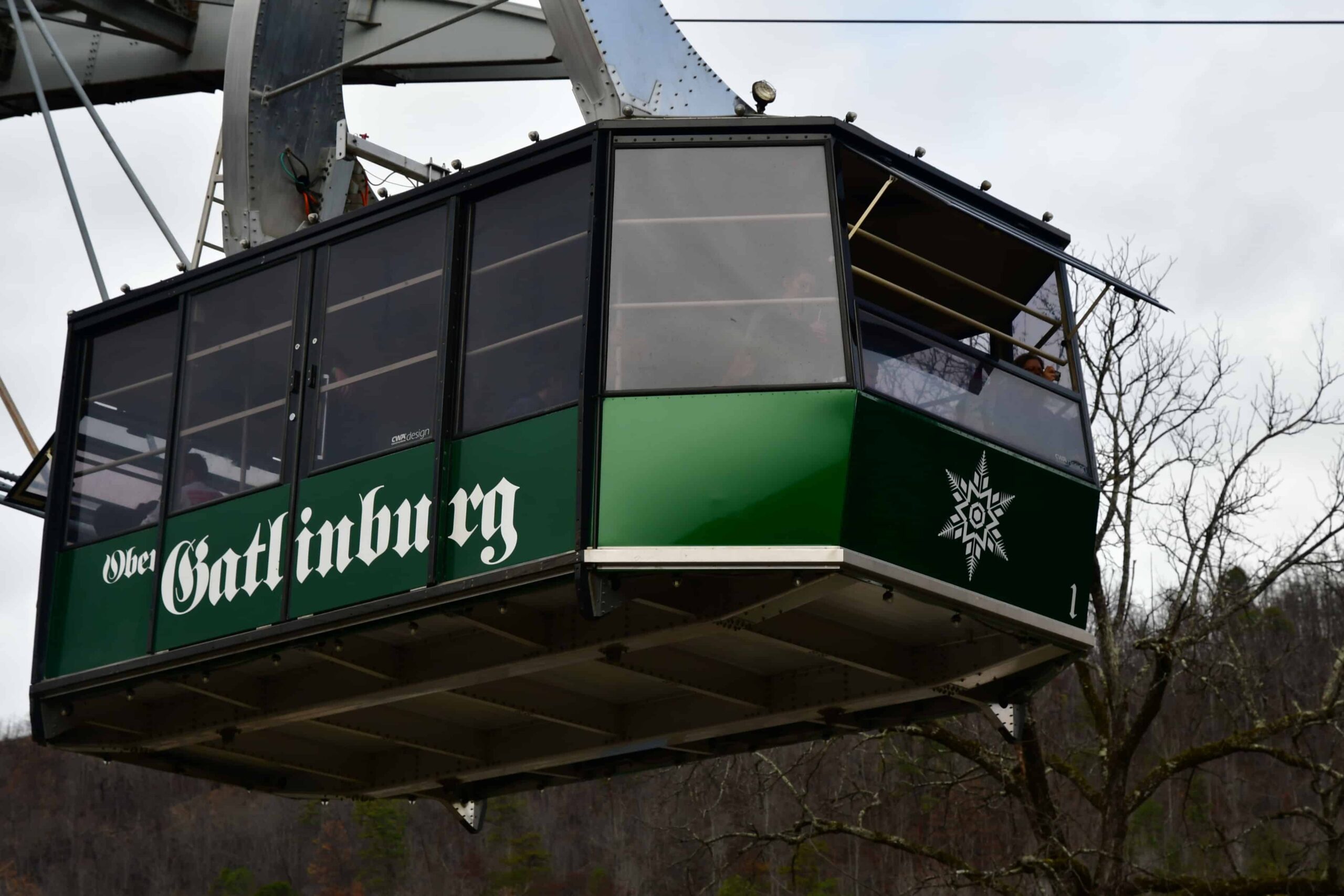 Another one of the top Smoky Mountain attractions to visit for a bird's eye view of the Smokies is the Ober Gatlinburg Tramway, which has been one of the most popular destinations in Gatlinburg for over 45 years. This iconic ride transports you from downtown Gatlinburg to the Ober Gatlinburg amusement park and ski area, but it is far from just a simple mode of transportation. This aerial tramway offers a breathtaking 2.1-mile journey through the sky in a 120 passenger car and is truly impressive to behold! As you glide through the air, enjoy the amazing bird's eye views of the Smokies and Gatlinburg. Note that there are 20 minutes between each tram car departure, so be sure to arrive early on weekends and holiday periods to beat the lines!
Check out our amazing coupons to these Smoky Mountain attractions today to save money on your vacation to the Smokies! Be sure to browse through all of our other coupons too for huge savings throughout Pigeon Forge, Gatlinburg, and Sevierville!