Gatlinburg is always beautiful no matter what time of the year you visit! You might be planning a warm, sunny getaway so you can enjoy all the popular water attractions, or maybe you want to see the vibrant colors of the leaves once they've changed! To determine the type of vacation you're looking for, we've put together a guide of what to expect from the weather in Gatlinburg for each season.
1. Winter
If hitting the slopes for some snowy fun or hiking to a frozen waterfall for the perfect photo-op is what you had in mind, winter is the perfect time for your getaway! Ober Gatlinburg is the premier destination in Gatlinburg for skiing and snowboarding. Whether you're a professional or just want to give these wintry sports a try, you're sure to have a blast! Just keep in mind that rain is common in December and snow is more likely to occur during January or February. The average low for this season is 28°F and the average high is 51°F.
2. Spring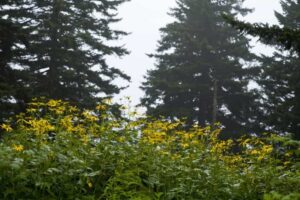 If you want to spend most of your time outdoors without getting too hot or cold, spring is a great time to visit. It's amazing to see all the wildflowers and the trees starting to come back to life after a long winter. It can get a little chilly at night time, so it's a good idea to bring a jacket or other light layers so that you can stay comfortable. The average low for this season is 42°F and the average high is 70°F.
3. Summer
Grab your swimsuit and don't forget the sunscreen because summer is white water rafting season! You can beat the heat with a trip to Smoky Mountain Outdoors for a one-of-a-kind experience. During this season, you can expect a lot more sunshine. It doesn't get dark as early, which makes the days seem a little bit longer, with more opportunities for fun! The average low for this season is 61°F and the average high is 85°F. However, temperatures have been known to spike into the 90's during the month of July.
4. Fall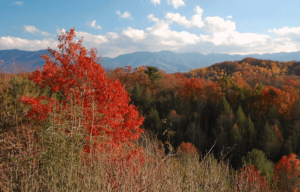 Fall is a very popular time to visit the Smokies. This is mainly because people are anxious to see the foliage transformed into gorgeous shades of red, yellow, and orange. If you are visiting during the fall, late October is a great time because the leaves are at their most vibrant state. The temperatures are also starting to cool down a bit during this time, making for ideal hiking conditions! So, you can experience all the beauty of the changing seasons while you spend time outside enjoying the weather. The average low for this season is 45°F and the average high is 71°F.
Now that you know what to expect from the weather in Gatlinburg for each season, you can begin planning your trip during the time with the most ideal conditions for you. While you're in town, be sure to check out our Gatlinburg weather page to stay up to date with daily and weekly weather patterns in the area.