An Evening With Randy Travis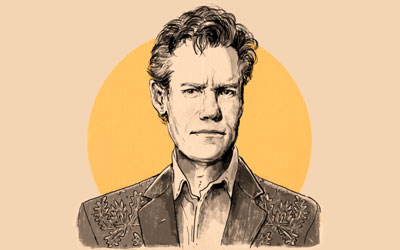 More Life Tour featuring Randy Travis, James Dupre, and special guest Lee Newton.
"During a 25-year recording career, Travis became known as the epitome of what country music should sound like."
His career was halted in its tracks when Randy suffered a massive stroke in 2013. His miraculous return was saluted with a tearful standing ovation when Garth Brooks inducted him into the Country Music Hall of Fame in 2016. In 2019, Randy and writer Ken Abraham documented the dramatic highs and lows of his life in an autobiography titled Forever and Ever, Amen: A Memoir of Music, Faith and Braving the Storms of Life.
Storms of Life is the record that originally made Randy Travis a pivotal figure in the history of country music. Its reissue emphasizes what a landmark it was/is, and its previously unheard performances underscore this artist's stature as one of the greatest vocalists in the annals of country music. The lost-love ballad The Wall sounds like an overlooked country classic. Stuttering guitar and scampering fiddle accompany Randy's toe-tapping delivery of Ain't No Use. His performance on the honky-tonk heartache waltz Carryin' Fire is a work of sheer brilliance.
Indeed, everything about Storms of Life mark Randy Travis as a monumental, masterful stylist for the ages. Both the artist and this recording are American music treasures.