Barbie Breakfast at TITANIC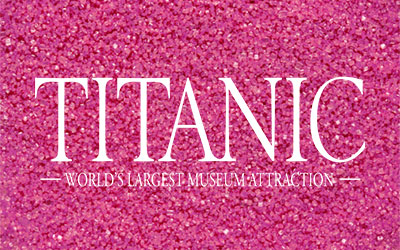 Join us for an Honorary BARBIE Holiday Breakfast in the Titanic Private Secret Dining Room. There will be two separate seatings at 9:30 am and 11:30 am.
The event cost is $35 per person and $25 for those under 12 years old. Reservations are required.
Titanic Museum in Pigeon Forge will celebrate the six decades of Barbie's iconic image, inspiring girls worldwide.
Bring your own Barbie doll, make Barbie friends, dress in your favorite pink, and strike a pose by Barbie's sparkling pink Christmas tree.