Music In The Mountains Spring Parade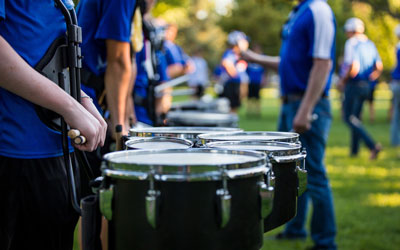 The parade kicks off on the Parkway at 5:00 pm with local and visiting marching bands, cold-air character balloons, local attraction and entertainment representatives and more! Make plans to attend this celebration of the city's rich musical heritage and look for surprise music performances around town.
We're looking for local marching bands, musicians, dancers and choral groups to bring excitement to our visitors. In addition, we invite local groups who represent all aspects of our local community, including area businesses and civic groups who've helped to make this parade such a special event.City Of Pigeon Forge
Formerly referred to as the Dolly Parade or Dolly Parton's Homecoming, Pigeon Forge's annual springtime parade has since been renamed Music in the Mountains.
<!–
Major League Baseball Hall of Famer and youth mentor Cal Ripken, Jr., namesake of the Ripken Experience Pigeon Forge, will lead the way in the 2023 Music in the Mountains Spring Parade.
Head to Pigeon Forge for the Music in the Mountains Spring Parade. This year, Cal Ripken will be grand marshal of the parade.
The parade route starts near traffic light #6 and heads northbound (toward Sevierville) to traffic light #3 (at The Track). The parade takes up the entire northbound lanes, so all regular traffic is bottlenecked into the southbound lane.
There will be 4 giant cold air balloons depicting popular children's characters and a 10 foot baseball in honor of Ripken Experience in Pigeon Forge. The event will also last throughout the weekend with a couple of free concerts to keep you in the spirit of springtime and bluegrass.
This parade will showcase the rich musical heritage of the Great Smoky Mountains while spotlighting the variety of entertainment provided by the many theaters located in the popular vacation destination. Theaters located throughout the city also will have the opportunity to give parade attendees a glimpse of their respective shows. Other familiar favorites will be featured as well. The Music in the Mountains Spring Parade will provide an annual occasion for bands of all sizes from across the country to compete.
–>