October Gatlinburg Craftsmen's Fair
October 5 @ 10:00 am

-

October 22 @ 5:00 pm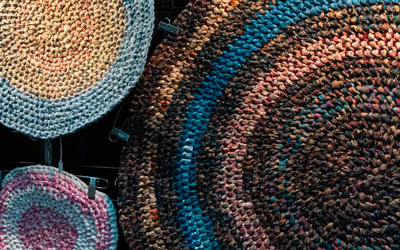 The Gatlinburg Craftsmen's Fair hosts artisans and craftsmen from all over the nation. 200 hundred booths with unique and one-of-a-kind handmade products are beautifully displayed, as these skilled craftspeople demonstrate their talents. All items represented are handmade and of utmost quality-and without duplication. Look for exceptional pottery pieces, molded leather, copper art, local candy makers, and many more unique items.
Tickets available at both entrances to the Gatlinburg Convention Center. Admission for adults is $10; children 17 and under free with paid adult. Cash only for tickets purchases. Concessions are available for sale through the Gatlinburg Convention Center. Multi-day pass included for free with photo ID presented at the office.
Head down to the stage daily between 12:00 – 3:00 pm to enjoy a music show for all ages. Free hands-on crafts for kids, too.
Call (865) 436-7479 for any questions.