Smoky Mountain Bike Week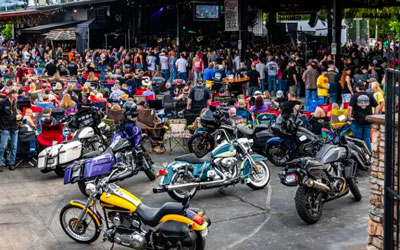 Are you ready for an unforgettable week of bikes, music, and fun? Then don't miss Smoky Mountain Bike Week, coming to Maryville, TN from September 30th to October 7th.⁠
Experience what your motorcycle was built for and what you've been missing. Ride the Dragon, Cherohala Skyway "The Million Dollar Highway", the Foothills Parkway, or any number of mountain highways and river gorges sure to pleasure the soul. Check out our ride planner. Designed to take you to places you have not traveled to, but should.
Related Events