Spring Corvette Expo
March 24

-

March 25

$10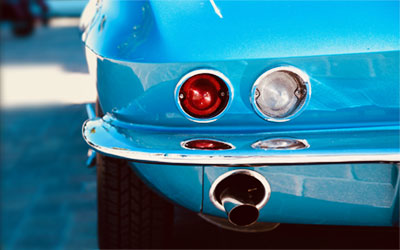 The corvette expo will feature events including a corvette cruise, swap meet, Horsepower and Hotrods, sales corral, Park N' Show, a judged competition show and more. The event will be held at the LeConte Center in Pigeon Forge.
<!–
This year's Corvette Expo has a great cruise lined up from the LeConte Center to the Tail Of The Dragon via the newly completed Foothills Parkway – the most scenic vistas in the Smokies. The cruise will depart the Park N' Show Corvette parking lot at LeConte Center on Friday and travel through Wears Valley onto the Foothills Parkway.
–>
We intend to bring some really cool classic Corvettes to Corvette Expo in March as well as a large variety of stock and custom Corvettes. While at Corvette Expo stop and say hi to me or any of our members and lets talk Corvettes!Jerry Lyndon, President of Plastic Cars LTD.
For more detailed information about this year's event, please check out our event listing on PigeonForgeRodRuns.com.
Related Events