View our Cades Cove map to see the main loop, trails, cabins, waterfalls, primitive church, and more. You can also download our map of Cades Cove by clicking the link directly below the map. To learn more, click here to see our guide to Cades Cove.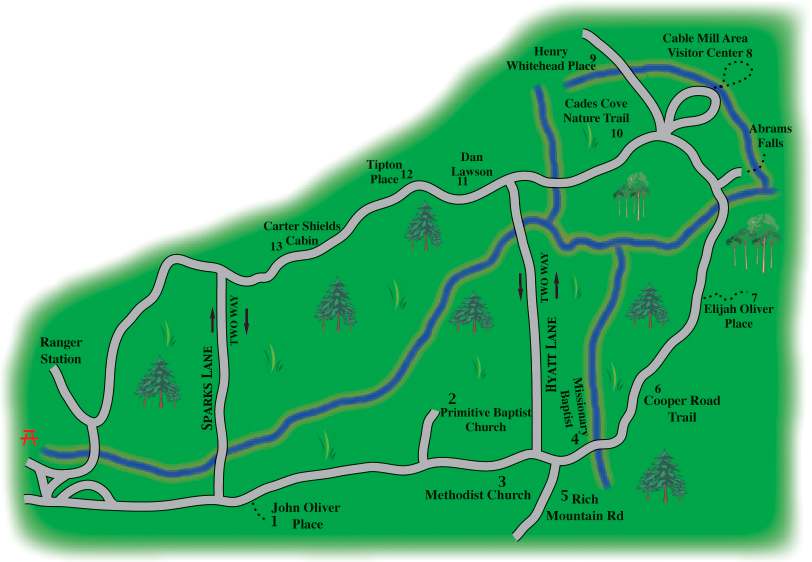 Click Here for Printer Friendly Version, High Resolution PDF Format Size
Page Summary: Map of Cades Cove located in the Great Smoky Mountains National Park with High Resolution Download. This Cades Cove map features all the stops on the loop.