If you've ever visited the Pigeon Forge or Gatlinburg area, you've already witnessed the sheer splendor of the scenery provided by the Great Smoky Mountains National Park. Whether it's the fiery fall colors, the sparkling slopes of winter, rushing waters during the spring thaw, or hillsides blanketed with wildflowers in summer, every season offers something special. Great Smoky Mountains National Park spring visitors will have the opportunity to witness everything from wildflowers in bloom to wildlife emerging as temperatures warm and the landscape lights up with new life.
If you're planning a visit to Great Smoky Mountains National Park this spring, here are a few things you should keep in mind so you can make the most of your time in the great outdoors:
1. Get Familiar with the Weather
Great Smoky Mountains National Park spring weather is a funny thing, and it can vary widely from one area of the park to another even on the same day. While the valley might be warm and humid, higher elevations, especially some of the most popular peaks, can cool off quickly as you climb (10-20 degree differences are normal). Mountains can also cause funny things to happen to storm systems — either breaking them up around you or causing them to hang around — but either way, you'll want to be prepared for the various possibilities.
The Great Smoky Mountains National Park System considers the spring season to be March – May. You can expect anything from flurries in early spring at high elevations (mainly in March), to high temperatures in the 70s – 80s by May. Average rainfall in the spring months is around 4 – 5 inches, so it's a good idea to be prepared with rain gear such as waterproof shoes or boots, rain jackets and umbrellas just in case. If you're planning farther out than 10 days, the National Park Service offers a great resource with average seasonal weather expectations.
2. Gather Maps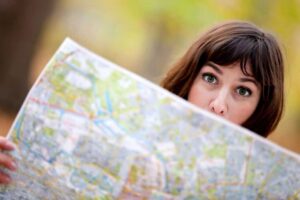 While the park is a wonderful place for adventure, it's unlikely that you'd want to tackle all it has to offer without good maps. With 522,427 acres of land divided between Tennessee and North Carolina, it's important to know where you are and where you're going at all times. GPS units in cars and cellphones are often inaccurate once you're off the main roads, so don't plan to rely on them for directions. You can download free Great Smoky Mountains National Park maps, or pick them up at one of the park's four visitor centers.
3. Plan for Picnics
Once you enter the park grounds there are limited food, beverage and grocery options available to you, so you'll want to plan ahead for day and/or overnight trips. The various visitor centers do offer beverages via vending machine, and the Cades Cove Campground Store offers a small selection of food/snack items if you find yourself in that area, but it's best to plan on packing a lunch and enjoying a picnic at one of the many picnic sites throughout the Smokies. Also, remember to bring snacks and water to help replenish your energy supply while you take on hiking trails and more!
4. Know the Rules for Pets in the National Park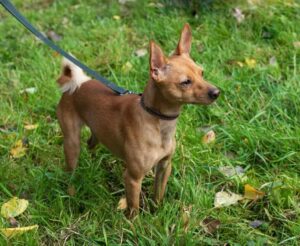 Are you planning to bring your pets along for the ride? Be sure to check out the park rules regarding pets, especially dogs. Dogs must be kept on a leash that is no more than 6 feet long at all times while on national park grounds. Leashed dogs are welcome at all campgrounds, picnic areas and along roads, but remember to always clean up after your pet! While dogs are not allowed on hiking trails, you are welcome to take them on two short walking paths — the Gatlinburg Trail and the Oconaluftee River Trail.
Keeping these tips in mind as you plan your Great Smoky Mountains National Park spring trip will help ensure that you have the best experience possible. Be sure to check out all of the resources available on our Explore The Smokies guide pages, and come find out why Great Smoky Mountains National Park is the most visited national park in the country!