Big Bear
As is the case with all great legends, the tale of Big Bear doesn't appear to be going anywhere. 
An apparent fan of Dollywood, Big Bear is a massive black bear who has been roaming through Wildwood Grove for as long as anyone can remember.
While no one has ever seen him, telltale signs regularly appear in the hills surrounding the Grove.
Ned Oakley, Wildwood Grove's resident wilderness explorer has made it his life's mission to find Big Bear.
And you've been invited to tag along.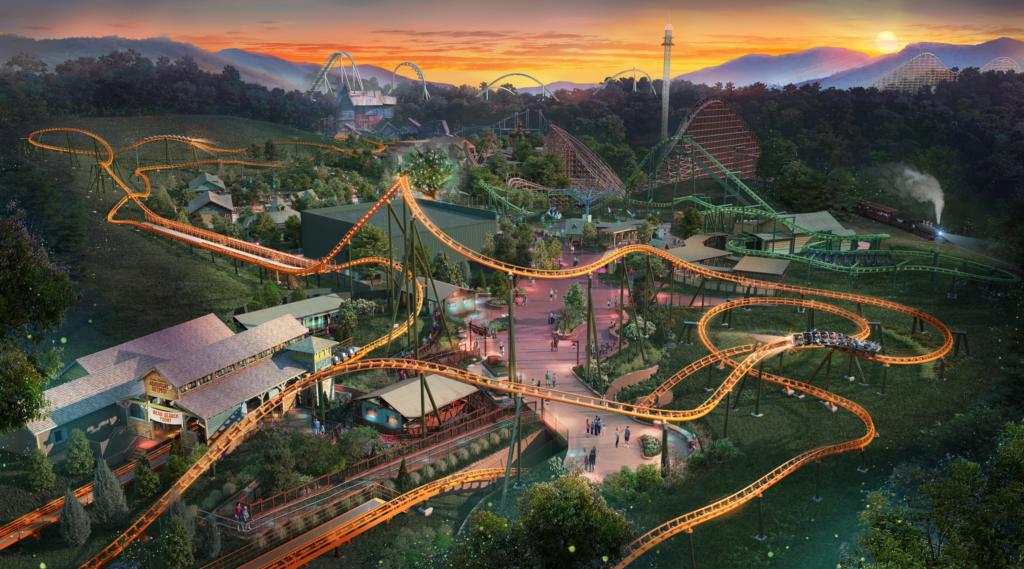 What You Need to Know
Today, May 12th, Dollywood opens its queue to excited riders who are brave enough to ride the newest addition to the park–the Big Bear Mountain Coaster.
"Big Bear Mountain's massive structure hugs six acres of undulating topography which runs along the border of Wildwood Grove, with riders racing through the wilderness before soaring high above the forest on the search for the legendary bear," said a spokesperson of the park in a news release. "Featuring a top speed of 48 mph, Big Bear Mountain takes guests through three separate launches, multiple airtime hills, high-speed carousel turns, and tunnels, including a pass behind a waterfall."
From his Adventure Outpost Base Camp, located just a stone's throw from the Grove's Hidden Hollow, Ned Oakley takes adventurers for the rides of their lives in his specially-outfitted four-wheel drive SUVs.
According to Dollywood's website, "Big Bear Mountain will be the longest coaster at Dollywood, taking guests of all ages on an unforgettable family-friendly expedition in search of the Big Bear. Circling Wildwood Grove for nearly two minutes on 3,990 ft. of track, this gigantic coaster is a first of its kind at Dollywood with onboard audio, including music and announcements from Ned Oakley himself."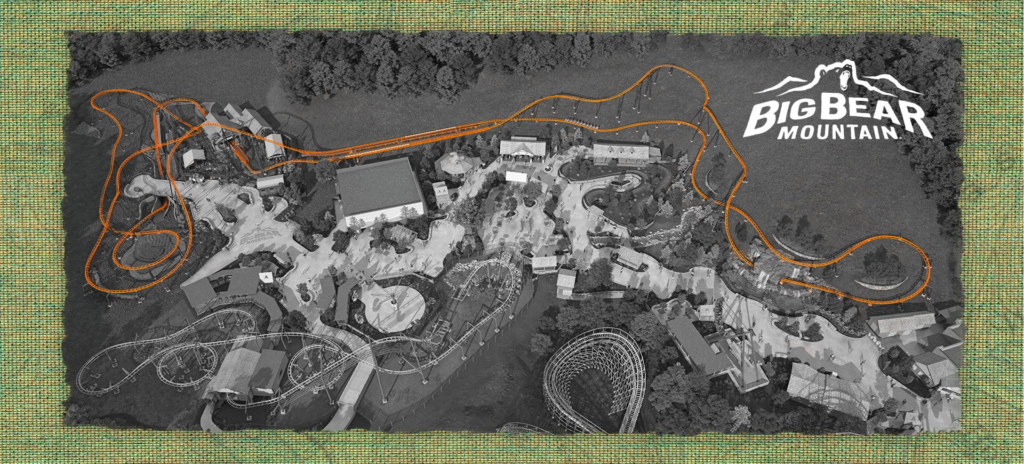 With a height restriction of 30", Dollywood vice president of marketing and public relations, Pete Owens, said the coaster was designed so families could ride together. They won't need to split up across the park to meet certain height requirements.
"This park's always been about families and bringing families closer together," Owens said. "By creating ride experiences that involve the whole family, that really is part of what we do, and that follows through with the mission of the park and what Dolly wants us to do."
So, adventurer, ready to set out and see if you're lucky enough to spot Big Bear with your own eyes?
Grab your family and be one of the first to ride the Big Bear Mountain Coaster!