Spoiler Alert: The answer is a FREE Vacation in the Smokies!
Attention all adventure seekers! We're excited to announce our first ever TikTok giveaway! We are giving away a FREE vacation in the Smoky Mountains to one lucky winner who follows us on TikTok. It's that simple!
Want to know what you could win? We have teamed up with some exciting attractions in the area to make this vacation an unforgettable experience. Keep reading to see what YOU could win!
Inn at Apple Valley
Nestled in the heart of the Smokies, the Inn at Apple Valley offers cozy rooms and a peaceful retreat from the hustle and bustle of everyday life. Inn at Apple Valley has been awarded the Ring of Honor Award for 6 consecutive years, meaning the winner will be in good hands during their stay. The winner of our TikTok giveaway can expect to relax and unwind for four days and three nights surrounded by stunning mountain views.
Rocky Top Wine Trail
Wine enthusiasts, this one's for you! The Rocky Top Wine Trail is a must-visit attraction for wine lovers visiting the Great Smoky Mountains region of Tennessee. The trail includes five wineries, each offering a unique selection of wines made from local grapes. Whether you're a seasoned wine enthusiast or just looking for a fun outing, RTWT offers a memorable and delicious experience. The winner of our TikTok giveaway can expect to sample a variety of wines and soak in the beautiful scenery of the Smokies.
Rainforest Adventures Discovery Zoo
Rainforest Adventures Discovery Zoo in Sevierville, Tennessee is a family-friendly attraction that offers a unique opportunity to get up close and personal with exotic animals from around the world. Get up close and personal with capuchin monkeys, ring tail lemur babies, Cotton Top Tamarin Monkeys, as well as countless other species! The zoo also offers interactive animal encounters, where visitors can touch and feed some of the animals under the supervision of trained staff. The winner of our TikTok giveaway can expect fun family outing at this must-see destination.
White Water Rafting with Big Creek Expeditions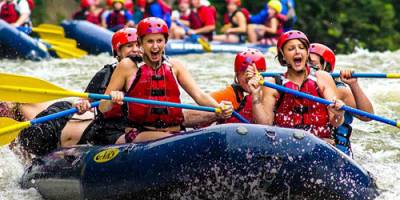 For the thrill-seekers out there, a white water rafting adventure with Big Creek Expeditions is a must! Their experienced guides make the adventure of white water rafting unforgettable and a highlight of every vacation. The winner of our TikTok giveaway can expect to navigate the rapids of the Pigeon River and experience an adrenaline rush like no other.
Dollywood
As one of the most popular attractions in the Smokies, Dollywood offers something for everyone. The park offers a unique blend of thrilling rides, live entertainment, and Southern charm. Visitors can also explore traditional Appalachian craft exhibits, watch glassblowers and blacksmiths at work. From roller coasters to live shows, the winner of our TikTok giveaway can expect a day full of fun.
The Island in Pigeon Forge
The Island in Pigeon Forge is a hub of entertainment, shopping, and dining. Visitors can take a ride on the Great Smoky Mountain Wheel for stunning views, play in the on-site arcade, or enjoy a fountain show with synchronized water and music which provides a beautiful backdrop for a leisurely stroll or photo opportunity. The winner of our TikTok giveaway can expect to enjoy a variety of activities that will make the vacation one to remember.
Anakeesta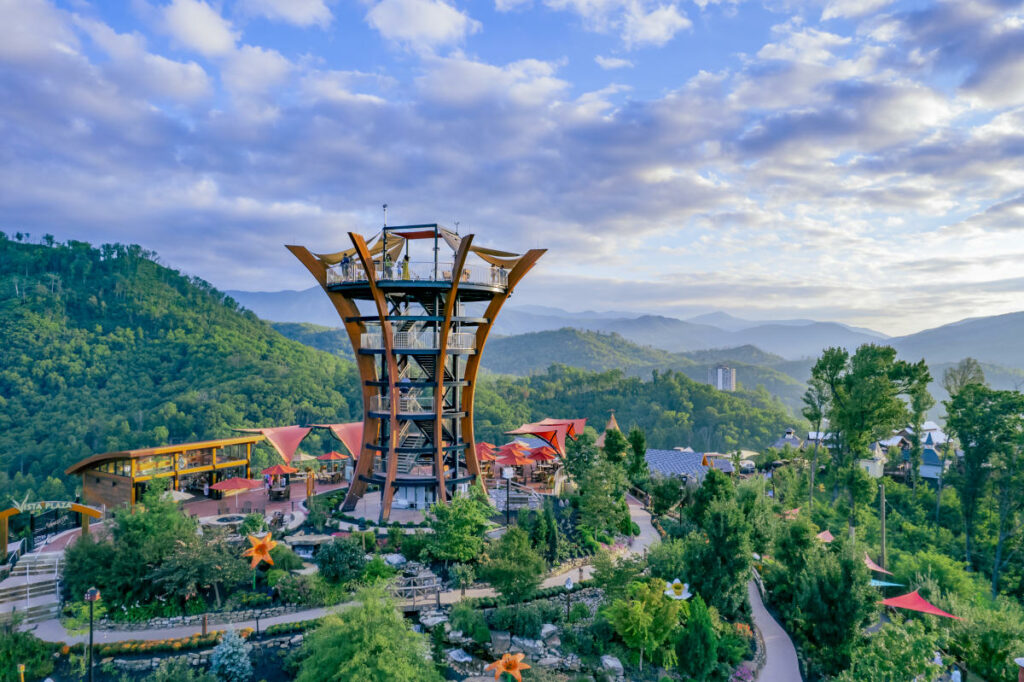 Anakeesta offers a treetop adventure with stunning views of the Smokies. It offers a unique experience in the heart of the Great Smoky Mountains. The park is accessible by a scenic chairlift or a gondola ride that takes visitors up to the summit of Anakeesta Mountain. At the top, visitors can explore the park's many attractions. The winner of our TikTok giveaway can expect to explore the forest canopy via a canopy walk, zip line, relax at the scenic overlooks, and more.
Skyfly Soar America
Experience the thrill of flying with Skyfly Soar America. The ride combines a state-of-the-art ride system and a custom film featuring some of the nation's most beautiful natural wonders and iconic landmarks. Riders can experience a breathtaking aerial adventure across the United States. The winner of our TikTok giveaway can expect to soar through the air and take in breathtaking views.
How To Enter
To enter the giveaway, all you have to do is follow Smoky Mountain Navigator on TikTok. The winner will be chosen at random and announced on April 14th. So what are you waiting for? Follow us now and get ready for an adventure of a lifetime in the Smoky Mountains!