Vacation is exciting! There's so much to see and do, but doing things takes money. Smoky Mountain Navigator is sharing some of the must visit attractions in Gatlinburg along with some coupons so you can save a little too! Here's our list of the must have coupons for the must visit attractions in Gatlinburg!
Anakeesta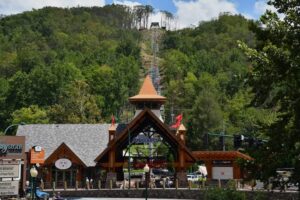 Anakeesta is an aerial adventure park. You can reach Anakeesta by taking a chair lift to the top. Once up there, you will have beautiful views of Gatlinburg and the Smoky Mountains. There's a lot to do at the top of the mountain like zip lining, shopping, dining, a tree canopy walk, and so much more! Any time of year you will find picture perfect views from Anakeesta, and it is great for some fun, family bonding time.
You can get a coupon for Anakeesta here!
Amazing Mirror Maze
Have you ever looked in the mirror and seen an infinite number of you looking back? It's pretty mesmerizing, and will definitely happen when you walk inside the Amazing Mirror Maze in Gatlinburg. Up beat music and specialty black lights light the maze. You and your friends will have a blast trying to navigate your way through the maze without running into each other or a mirror!
Find your way to an Amazing Mirror Maze coupon here!
Alpine Coaster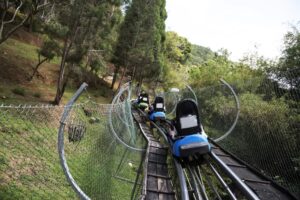 You can't miss this attraction in Gatlinburg! Race down the mountainside lugee style! Mountain coasters are  a popular thrill ride unique to the Smoky Mountain area. The great thing about the Alpine Coaster is that you control the speed with a brake. So you can let gravity take control or make it a relaxing ride down the mountain. Either way, you're sure to have a great time!
Get the coupons for the Alpine Coaster here
Circus Golf
If you're looking to play a few rounds of fun mini golf at an affordable price then Circus Golf is a great place to go! The course has 18 holes, and they are decorated and staged as different circus attractions. The best part about Circus Golf is that it is indoors! So if it's raining or cold you can keep dry and warm inside, or if it's hot you can escape to air conditioning. This is a great family attraction in Gatlinburg that's worth a visit.
Putt Putt your way to a Circus Golf coupon here!
Hollywood Star Cars Museum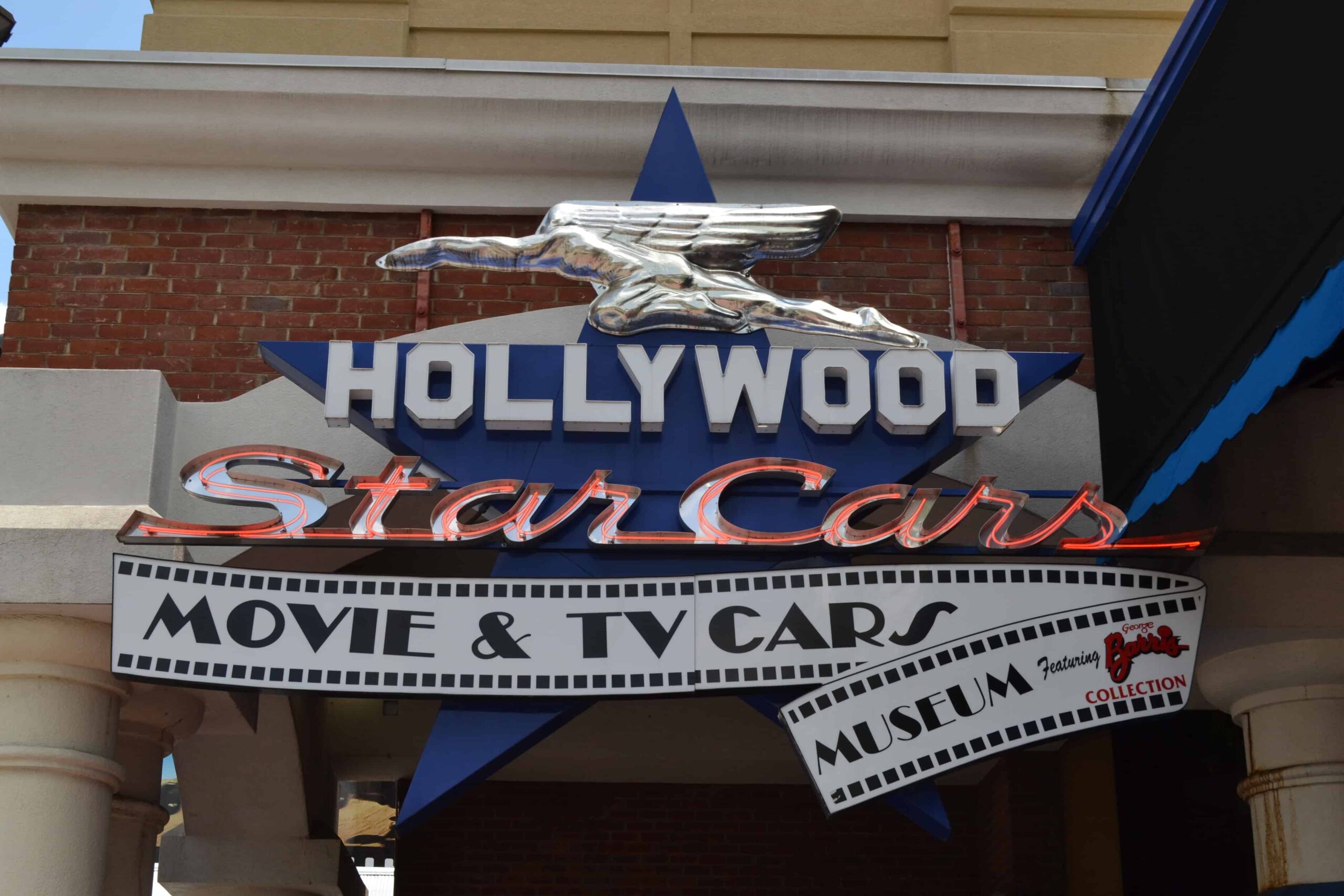 Take a tour through Star Cars, and you will find some of the most famous cars from Hollywood! Cars in the museum include the Batmobile, the Flintstones' family car, the BMW from James Bond's Goldeneye, and more! The Star Cars Museum is the perfect place to capture some one-of-a-kind photos. A tour here is like walking down memory lane through Hollywood's great and famous movies.
Find the coupon for Star Cars Museum here!
Ole Smoky Moonshine at the Holler
As long as you're old enough, visiting Ole Smoky Moonshine is one of the top attractions in Gatlinburg. Moonshine is part of Smoky Mountain heritage, and the Holler is the place to learn all about it! Be ready to hear some great jokes and some cool fun facts! The Holler offers over 15 flavors of moonshine with varying proofs. You'll find everything from sweet sipping drinks to burn your throat shooters.
Get a coupon for Ole Smoky Moonshine here!
There's a lot to do in the Gatlinburg! Learn more about area attractions, dining, and even find more coupons here.