You will never run out of delicious places to eat when you visit the Smoky Mountains! No matter what you're in the mood for, whether it's pizza, steak, or fried chicken, you will have no trouble finding somewhere to eat that will satisfy your taste buds. To help you choose where you should dine, we've put together a list of the top 6 Smoky Mountain restaurants to try on your vacation:
1. Big Daddy's Pizzeria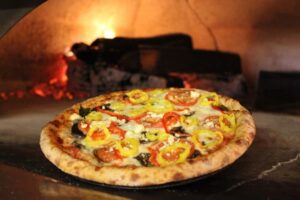 If you're craving some of the best pizza you've ever tasted, then you have to visit Big Daddy's Pizzeria. Your pizza is made using a 550-degree, wood-fired flame in a one-of-a-kind brick oven. The restaurant uses handcrafted, homemade dough that is topped with homemade sauces and fresh ingredients. Choose from a variety of different pizzas, from the classic cheese to the special Taco Pie, which includes refried beans, ground beef, cheddar cheese, lettuce, tomatoes, jalapenos, and cheese sauce.
2. Alamo Steakhouse
If you're in the mood for a tender, juicy steak, head to the Alamo Steakhouse! This restaurant serves only the best steak that is hand cut and seasoned in house, then grilled over an oak fire. They also grind their own burgers, make all of their own soups, sauces, and gravies, and handbread and cook their own mozzarella sticks! You are guaranteed to have a fresh and delicious meal when you visit Alamo Steakhouse. Favorites include the Alamo New York Strip and the Filet Oscar, a filet topped with asparagus, crabmeat and hollandaise sauce.
3. Bennett's BBQ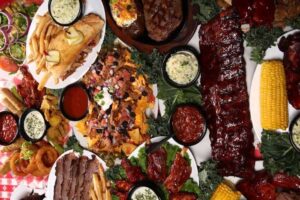 For hickory smoked perfection, there is no better place to go than Bennett's Pit Bar-B-Que. This restaurant serves meals that are packed full of flavor. All of the pork ribs, chicken, pulled pork, and beef briskets are basted in Bennett's special sauce, then placed over smoldering hickory wood and smoked for up to 14 hours. In addition to barbeque, Bennett's has the best all-you-can-eat breakfast bar in the Smoky Mountains, which includes a Belgian waffle bar, biscuits and sausage gravy, eggs, sausage, and so much more.
4. Mama's Farmhouse
Mama's Farmhouse serves some the best Southern cooking in the Smoky Mountains — including award-winning biscuits! This family-style restaurant serves breakfast, lunch, and dinner so that you can enjoy every meal at Mama's Farmhouse. Whether you want buttermilk biscuits and chocolate gravy with some hash brown casserole for breakfast or a delicious helping of fried chicken and macaroni and cheese for dinner, you can't go wrong with anything off the menu here.
5. J.O.E. and Pop's Sub Shoppe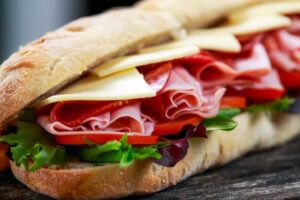 Whether you're looking for a delicious sandwich to pack for a Smoky Mountain picnic or want to dine-in to enjoy a specialty sub, J.O.E. and Pop's Sub Shoppe is the place to go. This Smoky Mountain restaurant has freshly made subs, wings, cheesesteak sandwiches and more. They even do box meals and kids lunches that you can take to go to enjoy back at your hotel or cabin! Try the Philly Cheesesteak Specialty Sub, The Southern Delight Hot Dog, or a Grilled Chicken Sandwich.
6. Mama's Chicken Kitchen
Mama's Chicken Kitchen has "chicken good enough to cross the road for." They serve the same fried chicken and sides you can enjoy at Mama's Farmhouse — just by the plate. You can also order homemade and hand-breaded chicken wings that come in 7 different flavors and fresh salads. If you want to take some to go, you can order by the bucket! Mama's Chicken Kitchen has 8, 12, and 20 piece chicken meals that are perfect for a picnic.
Bonus: Mad Dog's Creamery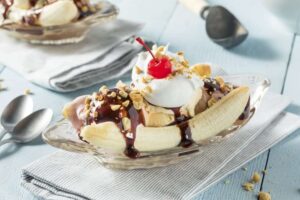 There's always room for dessert! To satisfy your sweet tooth, stop by Mad Dog's Creamery for a scoop of your favorite frozen treat. Mad Dog's has 24 different flavors of ice cream. You can get sundaes, banana splits, milkshakes, and more. If you don't want ice cream, order one of their funnel cakes or take some donuts to go!
These are just some of the many delicious Smoky Mountain restaurants to try on your vacation. Check out more places to eat while you're here, then plan your visit!