If you love animals and interacting with them, the Smokies are a great place for you! There are plenty of things to do in the Smoky Mountains for animal lovers, and we have quite a few coupons for these attractions. Save some money and hang out with some beautiful creatures! Check out these top 6 things to do in the Smoky Mountains for animal lovers:
1. Little Ponderosa Riding Stables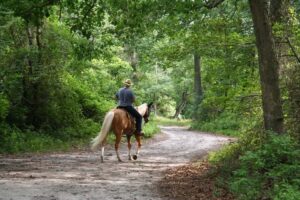 Horseback riding is a popular pastime in the Smokies. Little Ponderosa Riding Stables is located at Big Rock Dude Ranch in Pigeon Forge. You'll ride on the horses along a mountain trail. There are wooded views along a gravel path, and everyone in your group will have fun. You'll even make your way past the pond where people go fishing. Save some money with our Little Ponderosa Riding Stables coupon!
2. Rainforest Adventures
If you really enjoy exotic animals, you should check out Rainforest Adventure in Sevierville. This indoor zoo has mammals, reptiles, bugs, and amphibians you may not be able to see anywhere else. Kids and adults will love learning about all of these creatures, and you won't want to miss out on the incredible gift shop before you leave. Be sure to use our Rainforest Adventure coupon to save some money!
3. Parrot Mountain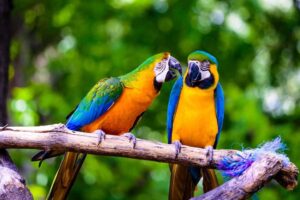 Another fun thing to do in the Smoky Mountains for animal lovers is to visit Parrot Mountain. This attraction has several acres of landscaped gardens where all kinds of tropical birds have found sanctuary. People get to interact with birds, and they might even land on you! You'll love seeing how these birds live and how close you can get to them. Don't forget to use our Parrot Mountain coupon to save on admission!
4. Smoky Mountain Deer Farm
The Smoky Mountain Deer Farm and Exotic Petting Zoo is a great thing to do in the Smoky Mountains if you love animals. You get to get up close and pet on a ton of different creatures, including goats, deer, camels, and much more. Guests can purchase feed and snacks to give the animals, and people of all ages enjoy interacting with these creatures. Plus, you can experience pony rides or horseback riding too. Save some money by using our Smoky Mountain Deer Farm coupon!
5. Five Oaks Riding Stable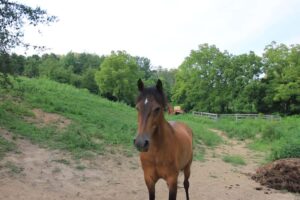 Five Oaks Riding Stable is another place where you can enjoy being outside in the Smokies on horseback. Animal lovers will get to interact with the horses and take a leisurely ride around forest trails and through meadows. Take in the beauty of the area while also enjoying being around horses. Don't forget to check out our Five Oaks Riding Stable coupon to help you save!
6. Jayell Ranch
The Smokies aren't short of places to go horseback riding, and another stable is Jayell Ranch. It is located in Sevierville. You'll get to ride around on horses and enjoy all kinds of incredible views, including mountains and the woods. Be sure to use the Jayell Ranch coupon when you go!
These are just some of the fun things to do in the Smoky Mountains for animal lovers. Wondering what else you can do when you're in town? Look through our attractions coupons to find other fun things to do!