Featuring live music, great food, and spectacular fireworks, the Pigeon Forge Patriot Festival is the area's best July 4th celebration! Smoky Mountain Navigator has put together a convenient guide with everything you need to know about this fun event.
Dates and Times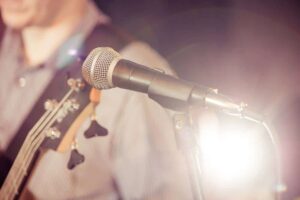 The 2015 Pigeon Forge Patriot Festival will take place on Independence Day, July 4th, starting at 1 p.m. After a variety of activities throughout the afternoon and evening, the festival will conclude with an amazing Pigeon Forge fireworks display around 9:30 p.m.
Location

The festival grounds are located at Patriot Park, which is situated just behind the historic Old Mill at traffic light #7 on Old Mill Street. We recommend parking at the city lot on Teaster Lane and taking the trolley shuttle that goes to Patriot Park.
Admission Information
The Pigeon Forge Patriot Festival is open to the public and free to attend! Kids can also enjoy the free Kids' Karnival zone with inflatables and games. Plenty of food will be available for sale at the festival from churches, scout troops, and other local organizations.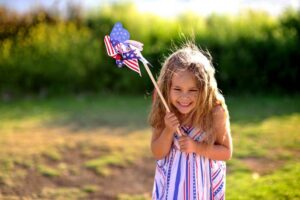 What to Expect
The festival features a full evening of delicious food, games, and entertainment, followed by an incredible Pigeon Forge fireworks finale! Since the Pigeon Forge Patriot Festival is a great way to celebrate our independence and show appreciation for our veterans, the festival will feature a "Veteran's Salute" to thank all of the men and women who serve.
The live musical entertainment is presented by a variety of groups throughout the afternoon and evening, and attendees are welcome to bring a lawn chair to the event. Popular country band Diamond Rio will headline this year's celebration. At the conclusion of the musical performances, the sky will come to life over Pigeon Forge with a magnificent fireworks display.
Check out our Lodging in Pigeon Forge page to find the best places to stay close to the Pigeon Forge fireworks!