One of the most popular events in Gatlinburg is returning this April! Now in its 65th year, the Smoky Mountain Wildflower Pilgrimage is a collection of indoor and outdoor events that celebrates spring in East Tennessee. Smoky Mountain Navigator has put together a convenient guide with everything you need to know about the Wildflower Pilgrimage.
When and Where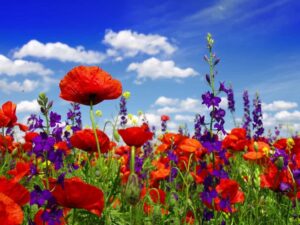 The 2015 Smoky Mountain Wildflower Pilgrimage will be held from April 21-25, 2015. Most of the events will take place at various outdoor locations and hiking trails in the Great Smoky Mountains National Park. There will also be indoor presentations at the W.L. Mills Conference Center, which is part of the Gatlinburg Convention Center. You will find the Convention Center at 234 Historic Nature Trail, Gatlinburg, TN 37738.
What to Expect
The Wildflower Pilgrimage consists of many different lectures, presentations, classes, and walks that focus on the flora and fauna of the Smoky Mountains. There are 146 events scheduled, including seminars presented by experts and guided hikes and photo tours that allow participants to become more familiar with the region's incredible animal and plant life.
Tickets and Registration
Guests have the choice of registering for the entire Wildflower Pilgrimage or by the day. One-day tickets are $50 for adults. For two or more days, the cost is $75. Students pay only $15 for one or more days. Children 12 and under are admitted for free, but they must be accompanied by an adult. There is also a special Earth Day luncheon on Wednesday April 22 that costs $25 to attend. Guests can register onsite at the Mills Conference Center starting on April 21 at 5:00 p.m., or on the official Spring Wildflower Pilgrimage website: http://www.wildflowerpilgrimage.org/
There are a number of excellent condo rentals, cabin rentals, hotels, and RV parks close to the 2015 Smoky Mountain Wildflower Pilgrimage. Visit our Gatlinburg Lodging page to find the perfect place to stay for your trip to the Smokies this spring!