Get ready for a hilarious night of family entertainment at the Comedy Barn Theater in Pigeon Forge! This popular theater features nightly shows with over 2 hours of side-splitting jokes and hilarious antics guaranteed to have you laughing in the aisles! In fact, the Comedy Barn guarantees you will have an evening filled with 1,000 laughs! Here are the top 5 reasons why families love the Comedy Barn in Pigeon Forge:
1. Clean Comedy
One of the top reasons why families love the Comedy Barn in Pigeon Forge is because it offers a night of clean comedy appropriate for all ages! This means you won't have to worry about covering your children's ears because of inappropriate jokes and can feel perfectly comfortable bringing out the kids for an evening of laughter. Everyone from young children to grandparents will enjoy the performance and be talking about it long after your vacation to the Smoky Mountains is over!
2. Unique Variety of Performers
The Comedy Barn in Pigeon Forge features a unique variety of performers, including magicians, jugglers, ventriloquists, and comedians! As if that doesn't sound amazing enough, you will also have the chance to listen to some fantastic live country and gospel music. There is so much action taking place you won't want to take your eyes off the stage for a minute!
3. Barnyard Full of Animals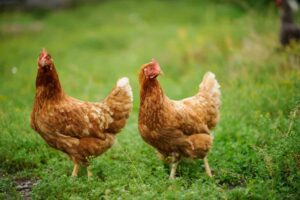 If you have kids that love animals, they will adore the talented pets at the Comedy Barn in Pigeon Forge! In fact, there is a barnyard full of animals that will tickle your funny bone with their wild antics! This includes the amazing Comedy Barn canines trained to perform some of the most incredible pet tricks you have ever seen!
4. Convenient Show Times
The Comedy Barn in Pigeon Forge has convenient show times making it easy to fit a performance into your busy vacation schedule! There are shows at 5 pm and 8:15 pm each night so you can enjoy a delicious dinner before or after the show. As a bonus, since the Comedy Barn Theater is located right next to The Island in Pigeon Forge, there are plenty of wonderful dining options to satisfy your appetite!
5. Affordable Ticket Prices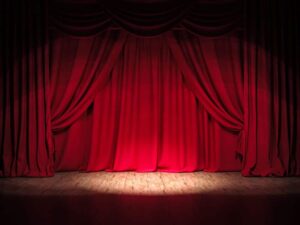 The best thing about the Comedy Barn in Pigeon Forge is the ticket prices are incredibly affordable! Although there are tons of shows, attractions, and activities throughout Pigeon Forge, the Comedy Barn offers the best bang for your buck! When you consider you are getting over 2 hours of fantastic family entertainment for one low price, there is no doubt it is the best value in town. Come see for yourself why so many families love the shows at the Comedy Barn!
Your whole family will love spending a night together laughing and having fun! Check out our coupon for the Comedy Barn in Pigeon Forge today to enjoy discounted show tickets to this hilarious night of family entertainment. Browse our other amazing coupons for incredible savings throughout the Smoky Mountains for when you stay with us!