Looking for restaurants to take the family this Thanksgiving during your Smoky Mountain vacation this year? Do you want to skip the stress of cooking and enjoy some time with your loved ones around the dinner table? We've got everything you need to know about restaurants in the Smokies open on Thanksgiving this year, including their holiday hours!
Flapjack's Pancake Cabin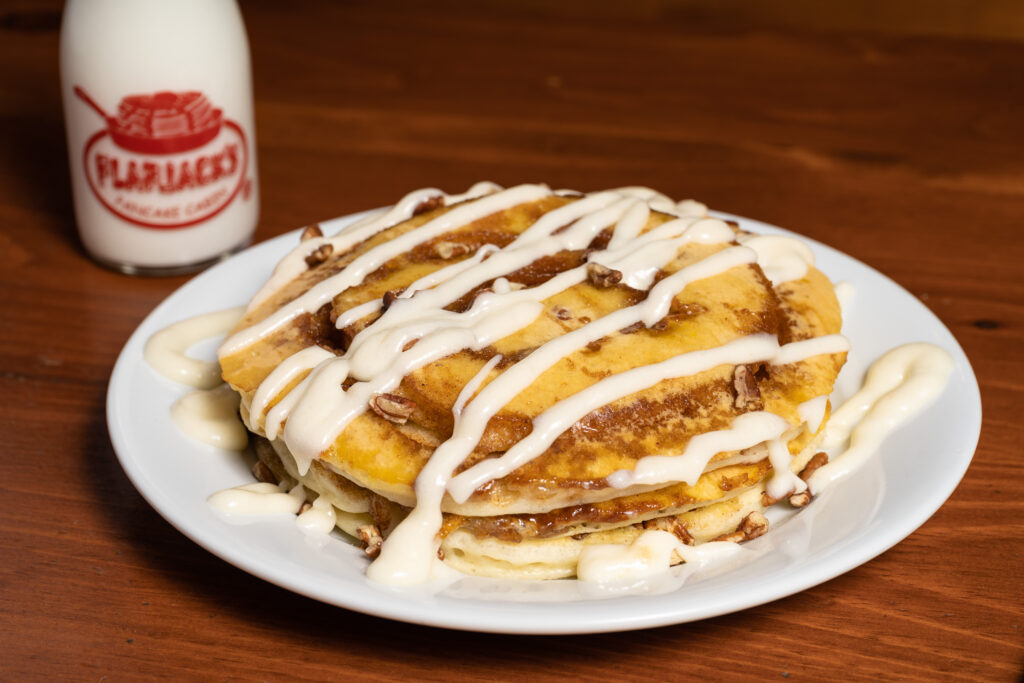 If you're looking for the closest thing to a homecooked meal that rivals what Grandma used to whip up in her country kitchen, look no further than Flapjack's Pancake Cabin. Start your holiday season right with a stack of their famous Sticky Bun Pancakes. You won't be able to resist this cinnamon-swirled stack blended with pecans and topped with cream cheese icing.
If you don't have a big sweet tooth like we do, don't worry. They offer way more than just pancakes. One of our personal favorites is the Walker's Cabin Skillet, which is just what the name implies. It's a skillet of hashbrowns topped with a split cathead biscuit, two eggs, and smothered in sausage gravy and shredded cheese with your choice of bacon or sausage.
Flapjack's Pancake Cabin has been serving up country-style breakfasts for decades. If a cozy atmosphere and comfort food are what you're family is looking for this Thanksgiving, don't miss this treasured spot in the Smokies.
Thanksgiving Hours:
8am – 1pm
Bennett's Pit BBQ
Voted 1st place for best barbeque in Pigeon Forge's 2023 'Best of Pigeon Forge' awards, Bennett's Pit BBQ is the place for hickory-smoked perfection.
If you're a BBQ-lovin' family, you won't want to miss Thanksgiving lunch at the best BBQ spot in town. They ain't lyin' on their website when they say, "Bennett's Pit BBQ serves meals that are moist, tender, and packed full of flavor." Got picky eaters in your family? No worries, Bennett's Pit BBQ understands that different people like different things, which is why they serve their mouth-waterin' sauce warm on the side so you can have as much or as little as you like with your BBQ.
With some of the best ribs in town, Thanksgiving at Bennett's Pit BBQ may just become the new family tradition.
Thanksgiving Hours:
4pm – 9pm (Call Ahead Seating)
Melting Pot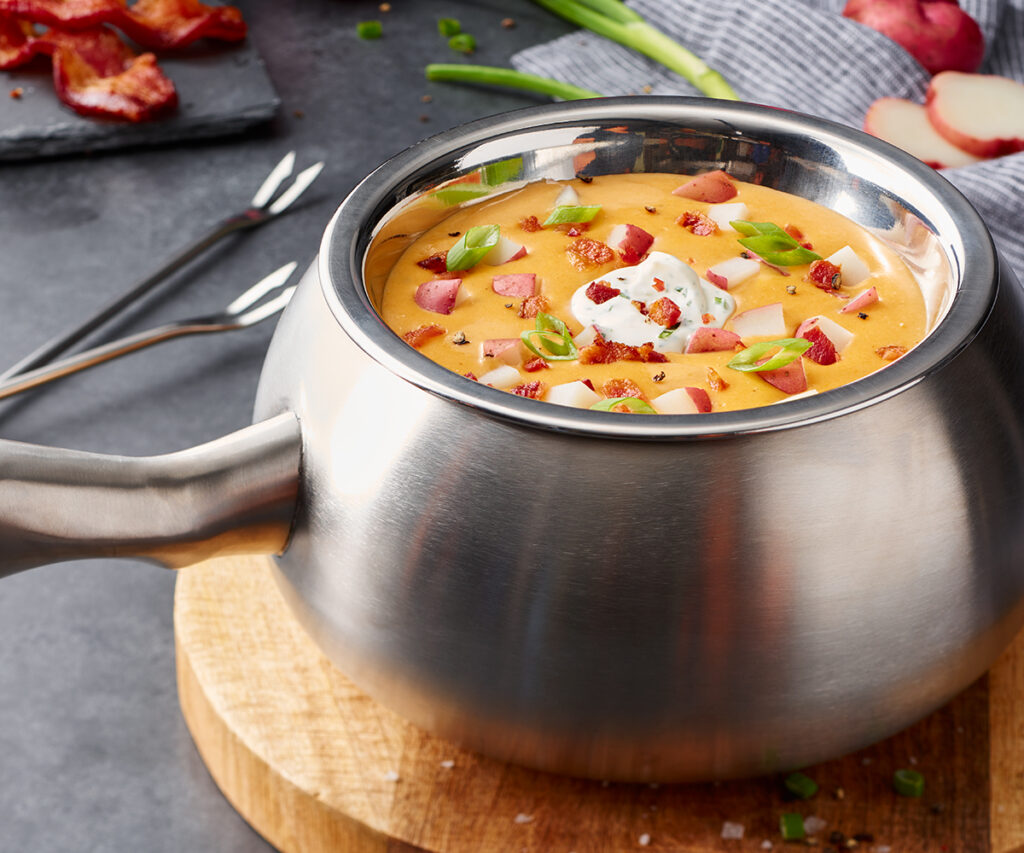 Want to celebrate out of the house but keep an elevated, holiday feel? The Melting Pot is where friends, family, and fondue come together for an unforgettable holiday dining experience.
Create the dinner that YOU want with their customizable, four-course fondue love letter to your stomach.
After you sit down with your loved ones, your meal begins with gourmet cheeses of your choosing blended and seasoned right there at the table. Enjoy countless different dipping possibilities, like meats, bread, pretzel bites, and more.
Your main course contains delicious meats cooked right there at the table with special instructions depending on your selection. That's just half the fun, though! The highlight of every meal at the Melting Pot is dessert.
Not only do they have several different chocolate fondues to choose from–we highly recommend the Flaming Turtle, consisting of creamy milk chocolate melted with caramel
Flambéed and topped with candied pecans–but you have so many options of what you want to dip in the fondue! Pick from fresh fruit, cheesecake bites, cream puffs, macarons, and more!
Elevate your Thanksgiving meal this year by making reservations today for the Melting Pot. We promise you won't regret it!
Thanksgiving Hours:
4pm – 9pm
We hope this article on restaurants in the Smokies open on Thanksgiving helps with your holiday plans!